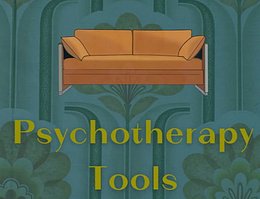 I love supporting registered associates (working toward licensure as an LPC) who are newly entering the professional mental health field. Supervision is a process of professional identity formation that is collaborative, empowering, and focused on cultivating your strengths as a clinician as you gain experience. We can meet by video or phone for a free, brief intro visit first, and all of our supervision will be virtual. Consider contacting me especially if you are planning to focus your work on comples trauma and/or dissociative disorders or are planning to start a private practice.
Referrals
If you would like to send us a referral, simply reach out by email (for a quicker response), send us a text, or give us a call. We can chat about the basic information and make a plan for the next steps.
We currently utilize the following services that provide great referral bonuses and may be excellent resources for your practice:
Simple Practice: Electronic health record that includes billing, scheduling, secure messaging, and more. $150 referral bonus each after one month. Please feel free to use my (Jen) name and email address when you sign up!
Psychology Today: If you provide me with your name and the email address you'll use to sign up, you get your first six months free! After those six months, I get one month free for the referral.
Open Path Collective: Free online therapist directory for offering low-price, affordable therapy. Please use my referral link when you sign up: https://openpathcollective.org/open-path-therapists/application-full/?ref=17649. There is a $50 referral bonus for each provider you refer who creates a profile!
SRFax: Complete, unlimited, secure eFax services for $66/yr. Send me your company name, your name, and email address and get a $20 credit when you sign up and refer another provider.
Tips for Supervision
If you are a pre-licensed clinician gaining experience in the mental health field, you know there are many steps required to eventually receive that license! It is common for it to take 2-5 years to complete it all, depending on how much time you spend with clients. The "bad" part is, you have to have a supervisor to monitor and sign off on your work, which can sometimes be fairly expensive. The good part is, you get to find an experienced clinician to learn from through mentorship who has experience in the areas of clinical practice that you are most interested in. Working with trauma and/or dissociation is a niche in our field. I would love to support you in this area as you develop your professional identity as a mental health clinician. If you would like supervision that can emphasize work with trauma/dissociation, please contact me to ask about openings for supervision. Note: I am not quite ready to meet with clinicians for supervision, but will update this page as soon as that becomes an option. My suggestion to you is to select a supervisor as you would a therapist if you were a client! Being new in our field is not easy...and what we do remains not-easy even after you start to feel like you know what you're doing. It is worth it to connect with a supervisor who does what you want to do the way you want to do it. Supervision is an investment. For master's-level graduate students studying psychology or clinical mental health counseling looking for a practicum or internship, feel free to reach out if a telehealth practice "site" could be a good fit for you.
Jen's Experience and Qualifications
While working in residential settings for adults and teens with developmental disabilities, I completed my masters degree in counseling and interned at a school and a forensic facility for adolescent males. My professional roles and duties since then have included clinical oversight in treatment facilities, case management, community-based therapy (i.e., jail, hospitals, personal residences), crisis response, private practice, trauma assessment, clinical supervision, consultation, training, and virtual services. I have pursued several additional training and certification opportunities, primarily related to trauma work, and developed a niche for working with dissociative identity disorder and posttraumatic stress disorder. I received my license in Oregon in 2018, am a national certified counselor (NCC), and a certified clinical trauma professional (CCTP). I am particularly fond of supporting folks in the DID/OSDD community. In pursuit of a PhD in clinical psychology, I continued my education by completing a second masters degree in psychology in 2021 and will always be a student at heart!
My approach to therapy is focused on your individual strengths, values, and abilities. There are dozens of modalities, also known as approaches or orientations, to therapy. Most therapists are trained in a handful of them during their education, and some pursue additional training or supervision to further develop their skills with specific modalities. Therapists select the approaches, principles, or techniques that are within their scope, tailoring them to the needs of each person they support. My approach most often uses elements of internal family systems therapy, dialectical behavioral therapy, cognitive behavior therapy, ego systems therapy, motivational interviewing, acceptance and commitment therapy, and existentialism. Each of those is just a fancy-sounding clinical term and you are welcome to ask for more information about them.
Check out Psychotherapy Tools: New digital and printable posters, worksheets, journal prompts, and other tools for therapists!
Supervision and Referrals