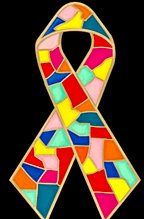 The plural community is welcome, accepted, valid, and valued here.
This group is for you.
Your personal story and the intricacies of your system are unique and deserving of respect. It is our personal and professional experiences with systems and trauma recovery that led us here, and it is a distinct honor to be given a seat at your table.
All Systems Go
This is a virtual drop-in therapy group specifically for people in the plural/DID/OSDD community in Oregon, run by Jen Shelton. You do not have to be enrolled in therapy, officially diagnosed, or work with a Pursuit of Wellness therapist to attend. Monthly attendance is not mandatory.
The group environment is supportive, humorous, and low-key. For confidentiality, you may leave your camera off, sign in under a first name of your choice, and participate via the chat if that is most comfortable to you. You are encouraged to share but will not be asked to discuss details about painful events or stories that could be triggering to other group members.
Each week, we will start with a few fun trivia questions, explore a topic related to living as a system, engage in a discussion in response to prompts, and end with an uplifting quote. The prompts and topics were carefully selected to reflect common experiences of living with plurality and are designed to stimulate conversation. Topics may include: System discovery, internal relationships, headspace, navigating external relationships, and dealing with triggers.
If you are interested, text (503-567-8605) or email Jen (Jen.Shelton.LPC@gmail.com) to sign up. You are welcome and wanted in this group!
Who: DID/OSDD community, age 17+
When: First Thursday of every month, 6-7pm
Where: Virtually on Zoom
Cost: $50 (PacificSource, United, Regence, Cigna, OHP HealthShare or Trillium, and Providence accepted)
Upcoming 2023 dates: 10/5, 11/2, 12/7